Impacts of Facebook on Reading Habits of Higher Secondary Students: Stakeholders' Perspectives
Keywords:
Facebook, Reading habits, Detrimental, Impacts, Media literacy
Abstract
Facebook is the most popular network site among young Bhutanese people. Students spend a substantial amount of time checking Facebook and chatting with friends, which could be detrimental to their reading habits. The aim of this study was to investigate the impacts of Facebook on the reading habits of a higher secondary school students in Bhutan. A mixed method, specifically a convergent design, was adopted for the study, and it was guided by the Pragmatism worldview. Quantitative data were gathered from 274 participants and qualitative data were collected from 10 interviewees and one focus group discussion. Participants included teachers, parents, and students from a higher secondary school in Thimphu Thromde. A descriptive and inferential statistical following thematic analysis was used for quantitative data and the qualitative data were analyzed along the same themes. The findings of the study revealed that use of Facebook positively affected students' reading habits. Students developed positive attitudes towards reading, after they were exposed to inspiring and interesting articles. However, the study also highlighted the negative impacts of Facebook on students' reading habits. Further, the study revealed that students have become complacent in reading owing to Facebook activities. The findings of the study may help different stakeholders understand the importance of creating awareness about media literacy to enable students to choose authentic reading materials on Facebook. This study recommends the Ministry of Education to develop policy and provide media literacy education to students to ensure they consume media information judiciously.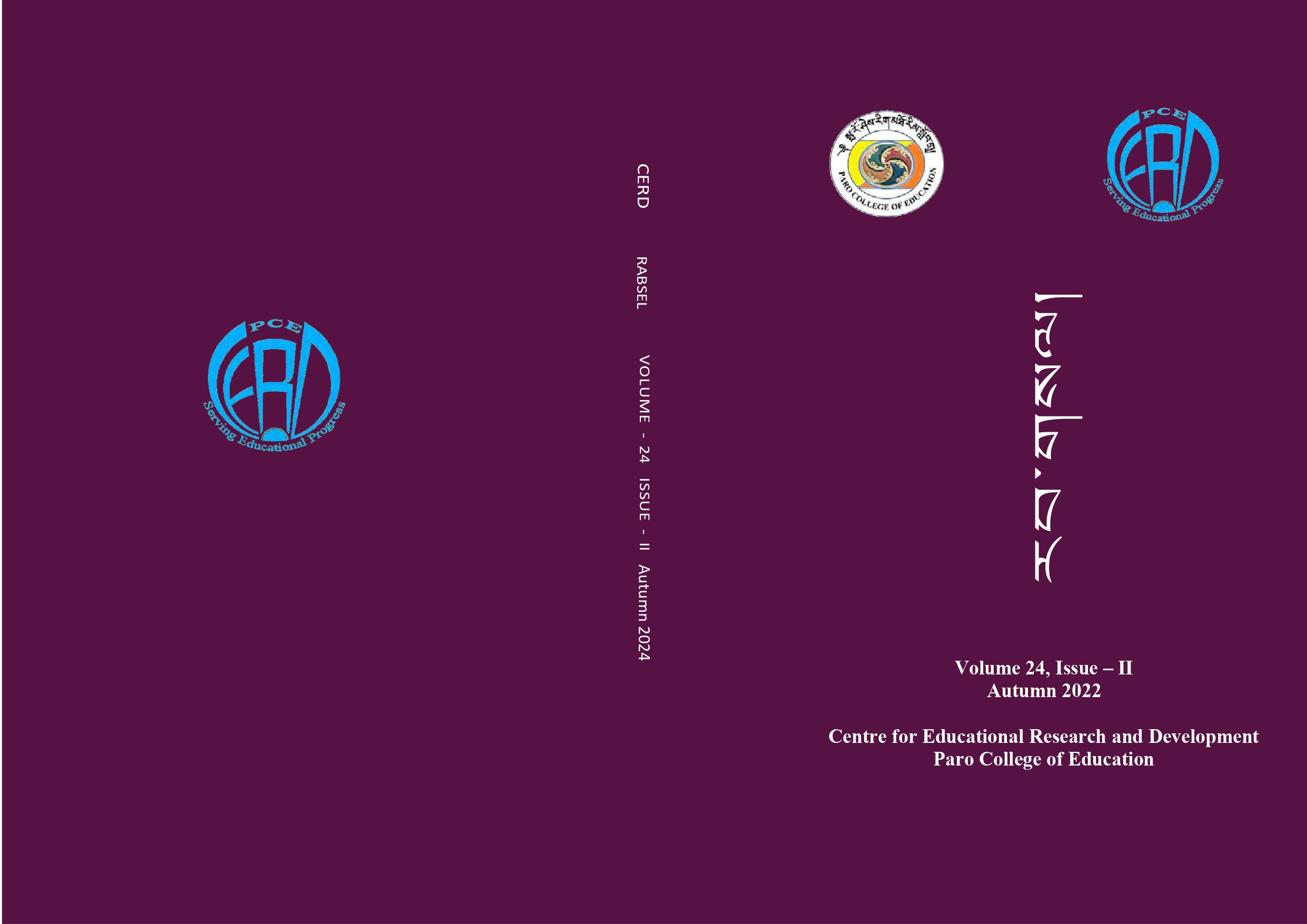 Downloads
How to Cite
Wangchuk, T. . (2023). Impacts of Facebook on Reading Habits of Higher Secondary Students: Stakeholders' Perspectives. RABSEL, 23(2). Retrieved from http://journal.pce.edu.bt/index.php/rabsel/article/view/92